January 11th, 2020 Posted in
Environmental Reviews
,
Front Page News
,
Jerome Park Reservoir
Check back often for updated messages to changing targets in the campaign to Keep the Water in Jerome Park Reservoir.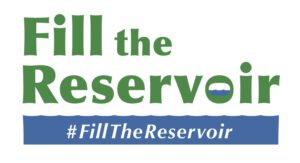 ---
Hon. Daniel Mackay
Deputy Commissioner,
NYS Division for Historic Preservation
Peebles Island State Park
P.O. Box 189
Waterford, NY 12188-0189
Dear Commissioner Mackay,
Please reconsider the decision to keep the North Basin unfilled. There Was No alternative analysis on the water feature.  Protect the water and stone walls features of The Historic Jerome Park Reservoir.
Sincerely,
sign your name, then print your address
---
If you want to write more, explain how much the water means to you.
Add any of these
High rise buildings surround the Historic Jerome Park Reservoir.
We see the walls and water from parks.
Keep the water in the North Basin!
Related Posts: