February 17th, 2021 Posted in
Bronx Parks Speak Up Learn Up
,
Front Page News
,
Living Ecological Green Infrastructure
,
Low Impact Development
,
nyc
,
sustainable parks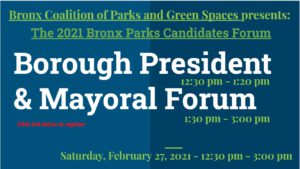 Register to attend at this link: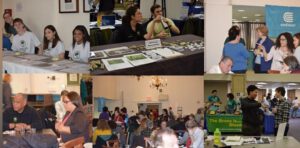 Related Posts:
2 Responses to "BCPGS Speak Up Borough President and Mayoral Candidates Forum"

By Miriam Quin on Feb 18, 2021

I would like to know when and how can I particiapte to beautify Harries Field Park. I been trying to do this for years now and I always bring it up at the Bronx Parks speak up but have not heard from any one. my email is bxlatina50@gmail.com
Thanks MQ

By Karen Argenti on Feb 18, 2021

Dear Miriam,
We are all volunteers. If you want to work on beautifying Harris Field Park you need to team up with local stakeholders. There is a group called the Jerome Park Reservoir Friends and Neighbors (FANS). I think you could contact them for volunteer work in the spring and summer. I will email you the contact info.
Sorry, comments for this entry are closed at this time.