December 27th, 2019 Posted in
Front Page News
,
Jerome Park Reservoir
,
Projects
Welcome to the The Historic Jerome Park Reservoir.
Listed here is old documents that may be of interest when involved in the call to ACTION.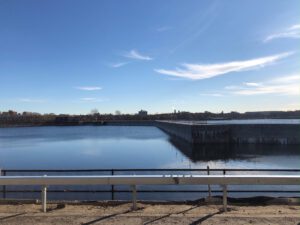 THESE ARE REALLY BIG FILES. YOU HAVE TO DOWNLOAD, THEY WILL NOT OPEN.
UNDERSTANDING STATE ENVIRONMENTAL QUALITY REVIEW (SEQR)
---
 Here are some interesting letters and documents.  It starts with the latest.
2020
Letters from Building Coops and Organizations to SHPO
Jan 8 – Bronx Council for Environmental Quality – SHPO LOS North Basin JPR BCEQ 1.8.2020
2019 December
November
JPR letter to SHPO 2019.11.27 Argenti letter to SHPO
October
2019-10-22 Modified Negative Declaration –17DEP022X_JRAQ-REH_Modified Negative Declaration
June
May
January
Description of NYC Water Supply Operations – 1 28 19 Croton FMC
2017 July
July 13, 2017 Public Design Commission (PDC) approves the changes – PDC meeting minutes_JPR_2_13_17 (1)
June
May
2016
2014 
2012
NOCA_and_fact_sheet_Croton_Shaft
Letter on the NOCA Argenti 07252012
2011
2009
2003 Croton Water Treatment Plant FSEIS
2004 -City Council approves the siting of the CWTP in the MGC and approves$240 million in order to get it passed Mosholu Mitigation Spreadsheet
2003 – Alienation of parts of Van Cortlandt Park  NYS Alienation of VCP 2003 highlighted
2001 Appellate Decision on the Alienation  of the Mosholu Golf Course in Van Cortlandt Park – FVCP v NYC 2001
1999 City Council approved the siting of the Croton Filter Plant in MGC of VCP
Related Posts: